Fence Etiquette – Keep Your Neighbors Happy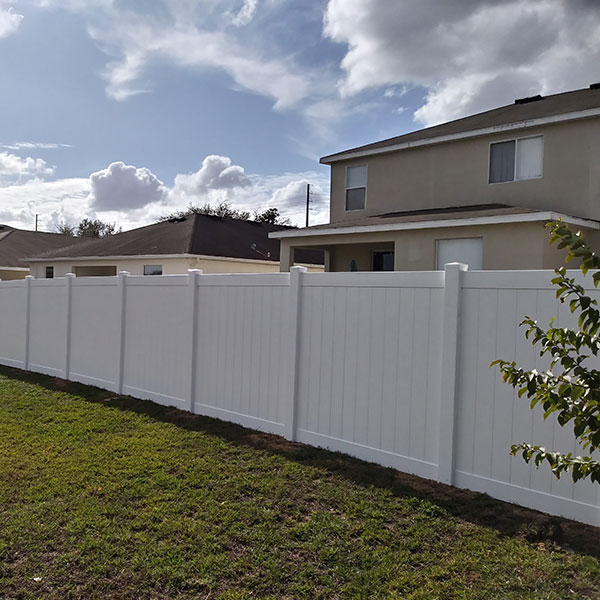 As a homeowner, you have a fence installed for you – it's all about what you get out of it and how it benefits your life. But don't forget that to some extent, your new fence could affect your neighbors. To keep everybody happy, here are some tips on good fence etiquette.
Inform your neighbors about the fence
Once you've made the decision to have a fence installed, you should give your neighbors a heads-up. You're not looking for approval or agreement with your plans, rather you're just letting them know that there will be some trucks and materials and workers running around on your property for a period of time.
Depending on how your and your neighbors' properties are set up, your fence installers may need to access your neighbors' yards. Confirm with your fencing contractor that this will be necessary and then let your neighbors know. They may have some suggestions on keeping their things from getting damaged.
Show neighbors the best side of the fence
If the fence you're going to install has two sides (a "finished" side and a "back" side), have the finished side installed on the outside, where neighbors will see it rather than the unfinished side. Wood privacy fences and board-on-board fences are examples of two-sided fences.
Some municipal or county building codes specify that the "good" side of the fence must be on the outside, so check on this before you start putting the fence up.
Keep your fence maintained
A junky old fence is an eyesore in most neighborhoods. Nobody wants to look out their window and see a broken, discolored, leaning fence. Your neighbors will appreciate your keeping your fence in good shape and looking presentable. They may not express this to you, but they'll appreciate it.
Your fence contractor will clue you in on the type of maintenance you can expect through the years. Wood fences may need repainting, for example. If the fence begins to lean, it should be straightened. Destruction from termites and other insects should be dealt with promptly.
Correctly define property lines
This is an area that can cause a lot of trouble between neighbors, and it's another reason to let the people you share land with know about your fence before the first post is pounded in.
It's very important that you know your exact property boundaries – and "know" means to inspect official property records. When you know where your property line is, it's not a bad idea to still err on the side of caution and have your fence line set a half foot or so back onto your property.
Doing things right pays off
Good fence etiquette makes life easier and keeps neighbors on your side and happy. When neighbors are happy, everybody's happy, including you with your beautiful new fence.
Is it time for a new wood, metal, PVC or chain link fence for your property? Have you been thinking of installing a security fence, safety fence, privacy fence or ornamental fence?
A Perfect 10 Fencing of Brooksville, FL, is a licensed Florida fencing contractor that builds "perfect 10" fences, which is the only kind of fence that's good enough for us – and for you. Talk with a knowledgeable fencing expert today at (352) 606-2623.