Advantages of Fencing Your Property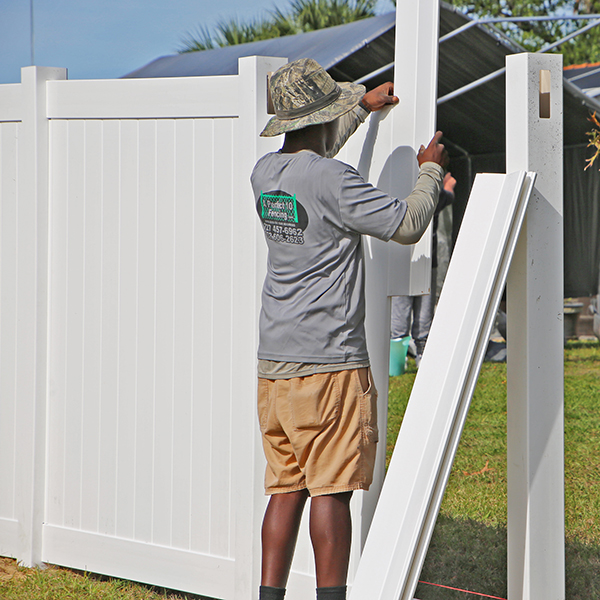 It's amazing what the addition of new custom fencing can do to a home. Whether it's a traditional chain link fence, a vinyl privacy fence, aluminum fencing or a new wood fence, these installations bring a variety of benefits to just about any homeowner. Here are just a few of the advantages of quality new fencing you might like to know about.
Security
This is one of the most popular reasons people have new fencing installed on their property. The majority of fencing styles and materials are ideal for keeping children and animals from moving out of the yard and into the street or somewhere else in the neighborhood.
Stop intruders
Many different types of fencing can serve as a deterrent to intruders and anybody else you don't want on your property. A tall fence with a securely locked gate is an excellent way to protect your living spaces.
Privacy
Fences such as sturdy vinyl privacy fences keep your home and family secluded from traffic and passersby. If you live in a neighborhood with a lot of neighbors in close proximity and/or high levels of activity on the streets and sidewalks, you might feel more comfortable if you block all that out.
Yard protection
If you have an immaculate garden or delicate lawn decorations, a solid wood or vinyl fence offers significant protection from wind damage and blowing debris. Quality protective fencing also lets you enjoy your yard on windy days without getting blown away.
Aesthetic look
You probably take pride in how your home looks from a street view. Adding handsome chain link or ornamental aluminum fencing is a great way to make your property look even better.
More  buyers
And speaking of how a property looks, people interested in buying a new home often are quite attracted to properties that are secured by a nice-looking fence, no matter what material it's made of. This is especially true for buyers with small children. A beautiful fence can help to speed up the sale of a home and get a more attractive price.
Noise block
If you live next to noisy neighbors or if the street outside is always bustling with vehicles, a new vinyl or wood privacy fence can significantly reduce the bothersome racket that floats into your property.
When scheduling a fence installation
Professional, experienced fencing contractors are your best bet when shopping for a new fence and having it installed. You want to work only with individuals or companies that are fully licensed, bonded and insured.
When talking with a potential contractor for your fencing project, you should feel comfortable with the individual and see evidence that he or she is there to serve you and exceed your expectations. Just because a person says he can install a fence doesn't mean he can do it in a way that will last for years and provide you with pleasure every day.
A Perfect 10 Fencing Company of Brooksville, FL, brings more than 15 years' experience to residential and commercial fencing sales and installation. We'll help you decide on the best fencing material and style, while keeping your budget in mind. If you live anywhere in the Pasco County, FL/Hernando County, FL, region, call us first at (727) 457-6962 or (352) 606-2623.