Get the Best Price & Value For a New Fence Install
Having a new fence installed on your property is a serious investment that can pay you back in many ways over the years. The thing is, when you are the one paying for the fence, you want to make sure you get solid value for your hard-earned money. Here are some things to consider when planning for a new fence.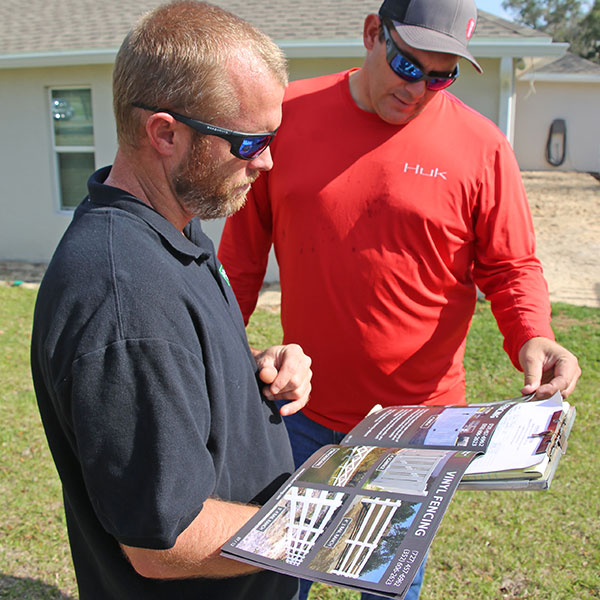 Before you talk with a contractor
Among the first things you need to do is understand the different types of fencing materials and their general installation costs. Below are the four most popular fencing materials, ranked in order from (generally) the least expensive to most expensive:
Chain link
Wood
PVC/vinyl
Aluminum/wrought iron
Your contractor will give you more pricing details, but the list above is a good place to start.
Why do you want a new fence?
Usually, people have fences installed for specific reasons. To get the most value from your new fence, it's important that the fencing materials are appropriate for the fence's function.
For example, let's say you desire a solid security fence to safeguard your property, home and family. Installing a three-foot chain link fence with a padlocked entry gate wouldn't be the best use of your money and won't provide nearly as much value down the line as a sturdy vinyl or iron fence with a computerized entry system.
You can figure which fencing materials would be best for your particular needs; your contractor also will provide more information in this area.
Consider the terrain and landscape
When getting estimates for having a new fence installed, remember that the labor-cost part of those estimates will take into account the terrain and grade of your property as well as the amount of fencing involved. A fence installed on rolling hills or rocky ground will cost more than a fence built on flat, easy ground.
Hire a licensed fencing contractor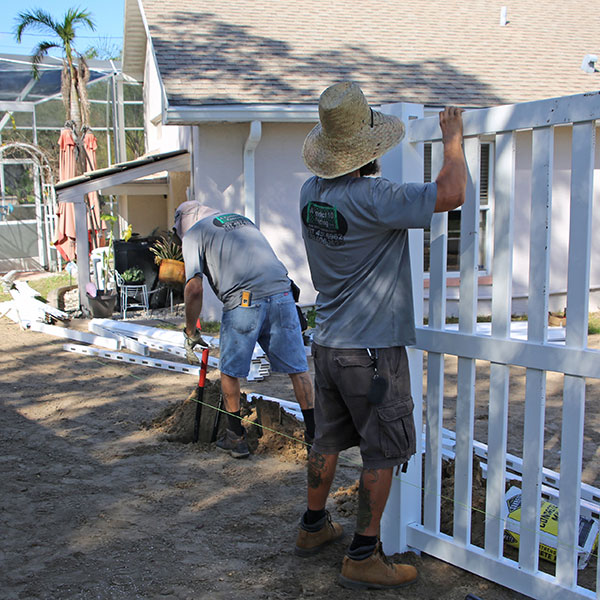 The estimates you entertain for your new fence should come only from local, licensed and experienced fencing contractors. Many are the horror stories of fences installed by amateurs or "handymen" who are hired simply because they're "good at building stuff."
Improperly installed fences can begin coming apart, and they can start to lean, which means a lot of money for fence repair. Inferior materials, which are common in amateur fence installations, are sure to rust, warp, fade and degrade far sooner than quality fencing products.
In addition to the quality of work and materials, there are other advantages in hiring a skilled fence professional as your installer:
They know all about the materials they use and can help you in your decision on what kind of fence will bring you the most value now and in the future.
They have experience in building security fences, safety fences, privacy fences, pool fences, noise-reduction fences, decorative fences and every other kind of fence. They won't be "learning on the job."
They will be able to explain fencing materials and labor details so you'll know exactly where your money is going.
They will stand behind their work with a warranty.
If you're a Florida homeowner and are considering adding a nice new fence to your property, A Perfect 10 Fencing of Brooksville, FL, is your first choice. We're a licensed fencing contractor with experience in creating true value for our customers by installing only "perfect 10" fences. Talk with a fencing expert today at (352) 606-2623.