Choosing A Fence Gate For Your Property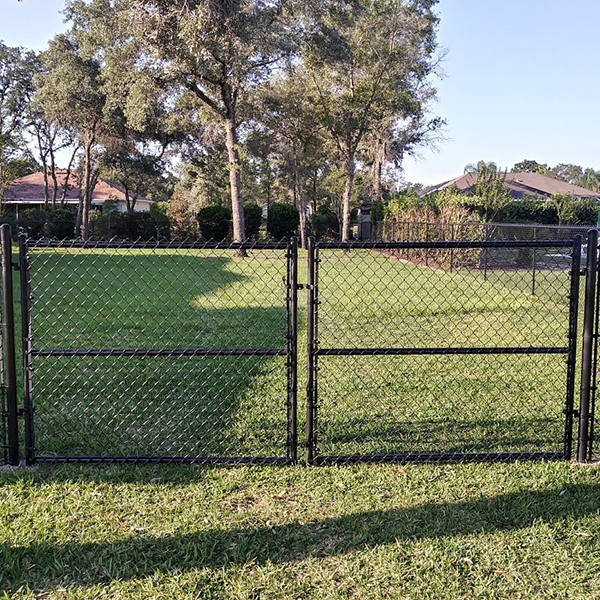 Let's look at some considerations in choosing the best gate for your fencing.
Swing gates
This is the design of most standard gate styles – the gate swings open in one or both directions and can include a manual or electronic lock system. Swing gates can be built to allow either personal or vehicle access. Your fencing contractor can show you many types of swing gates that will satisfy your requirements.
Single rolling gates/cantilever gates
If you prefer a gate that rolls or slides away to provide access, a custom rolling gate or cantilever gate is a perfect choice.
Both styles move to one side when opening. Rolling gates roll on wheels, cantilever gates slide or "free-float" on a counterbalance system. These gates usually are remote-operated and can be outfitted with basic or electronic lock systems.
Double gates
Based on your aesthetic tastes and preferences, you may opt for a double rolling or swinging gate. Double gates are good choices for large entry portals. The many custom design options with vinyl, chain link, wood and metal double gates can create a very attractive amenity in front of a home or commercial property.
Security gates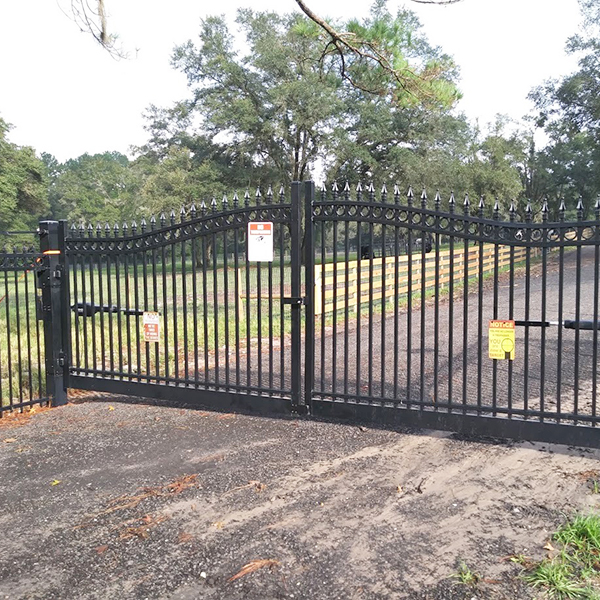 Most any gate can be a security gate, but the right style is particularly important when part of a security fencing installation. Your fence contractor will discuss the various types of gate sizes, opening/closing mechanics and materials that would be ideal within a strong security fence. Security gates can be installed with electronic, manual and remote access controls and many contain computerized alarm systems.
Safety gates
Safety gates should be installed when you need to prevent playing children or pets from leaving your property. Multiple lock styles are available including hand latches set above the reach of youngsters, padlocks, sliding bolts and electronic code-entry devices. If escaping dogs are an issue, a self-closing gate is a good choice to make sure the gate never hangs open.
Pool gates
In some jurisdictions, pool fences and gates are required by law. Even if you live in an area where they're not required, it's a good idea to have one. Pool fencing often is made of metal or vinyl posts and can accommodate many gate styles. As with other gate systems, pool gates can be secured with manual latches or electronic locks.
Florida fence & gate installation experts
If you're having a new fence installed, the planning stage is the best time to determine gating specifics. Even if you already have a complete fence system but not a proper gate setup, a quality fencing contractor can perfectly satisfy all your gating needs.
A Perfect 10 Fencing of Brooksville, FL, is ready to help with any gating and fencing project you have in mind for your home or business property. We're licensed, bonded, insured and believe that only a "perfect 10" job is good enough for our customers. Call us today at (352) 606-2623.