How the Right Fence Can Increase the Value of Your Home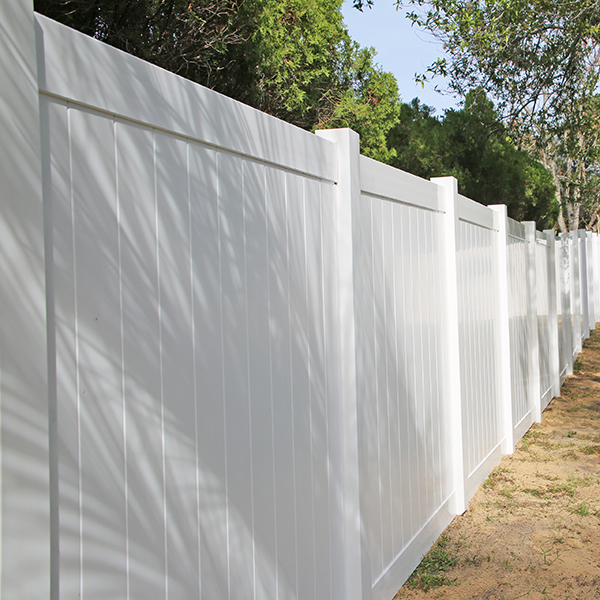 Talk with any Realtor, and they'll tell you that a long list of factors come into play in appraising the value of a home for sale and setting a listing price. They'll also tell you that a very important factor in the price people are willing to pay for a home is the perception they have of its value.
Increase Your Home Value
Many psychological factors come into play when listing a home and getting it sold. One of the most powerful of these factors is what Realtors call "curb appeal." Curb appeal describes the attractiveness level of a property when viewed from the street, or curb – i.e., how the home is perceived on first impression when a buyer drives up to look at it.
A lovely vinyl, wood, chain link or aluminum fence is one of the first things a visiting buyer is going to see. If you have a fence that's in good shape, it gives the buyer a positive first impression that he or she will carry along while viewing the rest of the home and property.
Any kind of fence speaks of security and safety. It also speaks of a homeowner who cares enough to see to all the aesthetic details. In a buyer's mind, this means the homeowner likely has been detail-conscious about all elements within the home.
homebuyers like fences
When your home has a handsome fence surrounding it, it plays into the desires and goals of many homebuyers. Here are some of the reasons fences are attractive to buyers and therefore can make a positive impression as to the overall value of a property.
Safety for kids and pets: If the buyer has a family and pets, a fence means safety. Kids won't be able to run out into the street for an errant kickball, and pets will be more likely to remain in the yard while other people's pets will be kept off the property.
Nostalgic beauty: We've all heard the saying about the goal of "a nice house with a white picket fence."
A home with a fence – whether it's a picket fence, a chain link fence or a vinyl privacy fence – looks like a real home, the type buyers have been dreaming about for years. Remember: buyer perception is the name of the game in selling at an attractive price.
A clean yard: Wind storms carry trash and debris all over the neighborhood. A home with a sturdy perimeter fence won't end up being the depository of all that junk. Homebuyers like clean yards with as little necessary maintenance as possible.
Security: Homebuyers who are particularly concerned with property security are very attracted to homes with a fence designed to deter intruders. A tall vinyl privacy/security fence, for example, may be just the thing they're looking for, and it will definitely increase the home's value in their minds.
For the very best in fencing installations, count on A Perfect 10 Fencing of Brooksville, FL, to do it right. We bring 35+ years' experience and have satisfied countless homeowners with exceptional quality and workmanship. Call us today at (727) 457-6962.