A Privacy Fence Can Offer Seclusion For You Family
A lot of homeowners enjoy greater satisfaction in their backyard living areas when they have a beautiful privacy fence. These fences block the sight of neighbors and passersby and can effectively shield a property from excess outside noise, creating the seclusion you desire.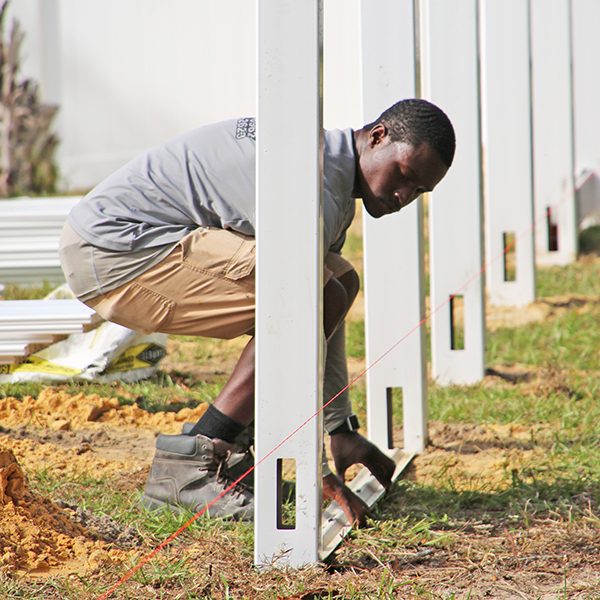 Looking for more seclusion? Go with a privacy fence.
What fencing materials can be used for a privacy fence?
The most popular materials used to build backyard privacy fences include:
Wood
Vinyl/PVC
Chain link
Your fencing contractor can give you details about pricing for the installation of different kinds of fencing in your area. A good fencing company also will tell you about other elements involved in owning and maintaining a new fence.
Here's a brief overview.
Wood privacy fence
Wood is a great material to completely block the view of your property. It can be painted in any color you like to match the aesthetics of your home or backyard.
Along with privacy and noise-reduction, wood fences offer a sturdy deterrent to intruders and easily can double as security fences. Wood fences can be installed with manual or computerized gate systems.
Having your wood fencing materials treated with a water-resistant application will help the fence hold up well for many years. Correct installation practices will ensure that the fence base and posts aren't in constant contact with moist earth that could lead to wood damage.
Vinyl/PVC privacy fence
Vinyl fences are not only beautiful, they're also ultra-durable. As a privacy fence, vinyl or PVC materials are in demand because they require little maintenance and they do a great job totally blocking property views.
You can choose from several colors and a variety of handsome design styles with a vinyl privacy fence. The material doesn't corrode or rot, and about all that's required to keep it looking great is occasional spraying off.
As with wood fences, vinyl/PVC fences can be installed with zero gaps between the panels – or you can have some "breathing room," if you want to be able to see a little of what's beyond your fence but still want to maintain good privacy.
Chain link privacy fence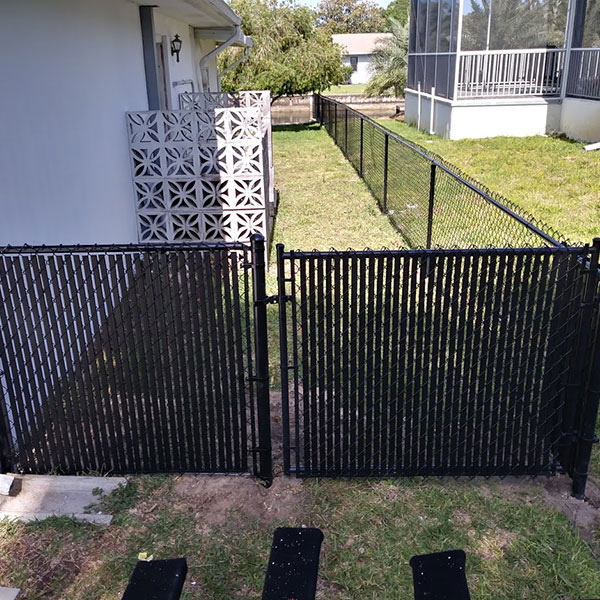 The most economical privacy fence is one made of chain link. When properly coated, this strong material will resist rusting and look fabulous for many years.
A standard chain link fence doesn't offer a lot of privacy, but this is solved by having yours installed with tasteful slats woven throughout the fence to literally seal off your backyard from onlookers.
Along with privacy, a well-built chain link fence provides a measure of security for your property. Gate systems with alarms can easily be added to your new fence to elevate your level of security.
If you're ready for your backyard living space to have more privacy and serenity – not to mention a good barrier against high winds and blowing debris – consider a top-quality privacy fence.
A Perfect 10 Fencing of Brooksville, FL, is a licensed Florida fencing contractor specializing in wood, vinyl and chain link privacy fences. We'll help you decide on the perfect material and the perfect look for your new fence, because "perfect 10" fences are the only kind we install.
Talk with a fencing expert who can help you today at (352) 606-2623.